Cypress Creek Hunting Lodge is very excited about our new bowhunting camp here in the lowcountry of South Carolina where our hunters can pursue deer, boar and turkeys with their archery equipment on over 400 acres of prime land bordering the Savannah River. And we are now booking for these bow-only hunts that will include lodging in our rustic cabin that sits on a 32 acre pond loaded with big bass and includes a full kitchen so that hunters can fix their own meals. A screened-in skinning shed and walk-in cooler are also provided for hunters to process their kill in addition to a screened-in pavilion with grills for cooking and hanging out.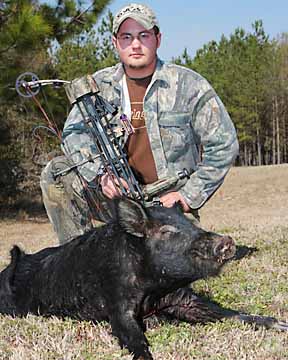 Hunters will find our South Carolina bowhunting camp all set up with 20ft ladder stands hung in the best spots on the property and overlooking timed feeders that dispense corn twice a day. Bowhunters are also encouraged to bring their own climbers if they wish to set their own stands to hunt the travel trails leading to the feeders or the rub/scrape lines left by the big bucks during the rut.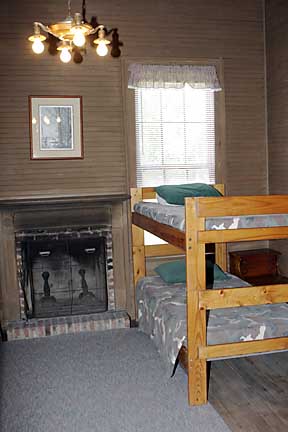 Cypress Creek Hunting Lodge has been offering bow hunts in South Carolina since its start 10 years ago, and we have had great success putting our bowhunters on game on the same lands used by our gun hunters. However we believe that this will be a unique opportunity for bowhunters to come to the South Carolina lowcountry and pursue deer, hogs and turkeys with their stick and string on game that hasn't heard a gunshot in many years. This is because the 400+ acre tract is owned by the same person that owns the 4000 acres around it, which is only lightly hunted with bows as well. The only other neighbor to this tract is Groton Plantation, the renowned quail hunting plantation that covers over 26,000 acres and is carefully managed for the best game as well.
Our South Carolina bowhunting camp will accommodate 4 hunters a day, and we encourage you to call now to reserve your spot. Prime bowhunting dates are already being filled, so check out the Cypress Creek Bowhunting Camp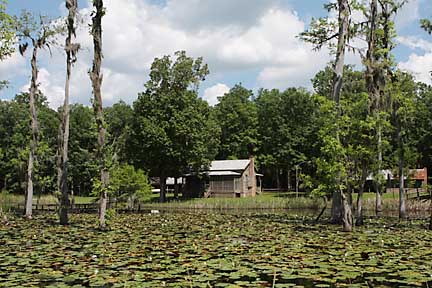 page for prices and more information on what the hunt includes. And please note that there will be NO vehicles allowed on the property. Hunters will utilize a provided golf cart, 4 or 6 wheeler for retrieving their harvests to keep from disturbing any game.
Also note that for an additional $25 a day, hunters can come over to the main lodge just minutes down the road to eat the fantastic meals our cook will be preparing for our other guests. Hunters can also pay an additional $45-$55 for a guide to skin and quarter their kill.
Please call Becky at 1-877-520-2245 with any questions about our South Carolina bowhunting camp, to check availability for dates or to book your hunt. We truly look forward to having YOU down to the beautiful South Carolina lowcountry for some of the best bowhunting in the South!